Plastic fence
offer several advantages over other materials, and here are some of the key benefits:
Durability: Plastic fences are highly durable and resistant to various environmental conditions. Unlike wood, they do not rot, warp, or decay over time, making them a long-lasting option.
Low Maintenance: Plastic fences require minimal maintenance compared to materials like wood or metal. They do not require painting, staining, or sealing. They are resistant to fading, cracking, and peeling, so they can maintain their appearance for an extended period with little effort.
Pest and Rot Resistance: Unlike wood, plastic fences are not susceptible to pests like termites or fungal rot. This makes them an ideal choice for areas where these issues are prevalent.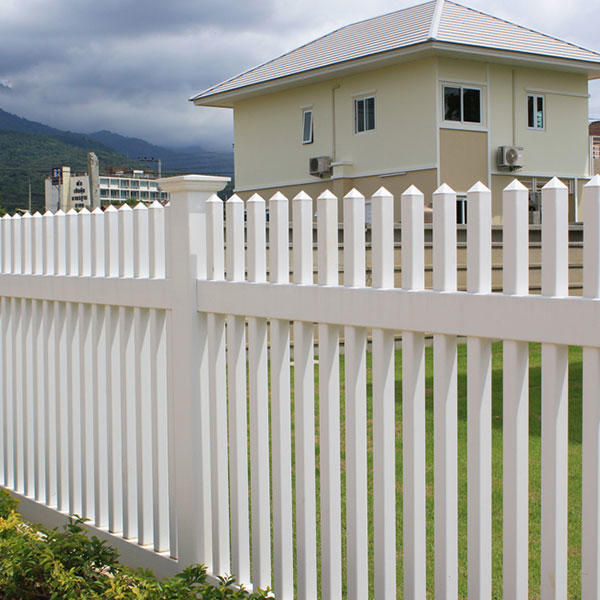 Easy Installation: Plastic fences are often designed for easy installation. They are lightweight and can be assembled quickly, which can save time and labor costs.
Variety of Styles: Plastic fences come in a wide range of styles, colors, and textures, allowing you to choose the one that best suits your aesthetic preferences. They can mimic the appearance of wood, stone, or other materials while offering the advantages of plastic.
Safety: Plastic fences are typically designed to be safe for children and pets. They often have smooth surfaces without splinters or sharp edges, reducing the risk of injury.
Resistance to Weather: Plastic fences are resistant to weather elements such as moisture, UV rays, and extreme temperatures. They do not absorb water, so they will not rot, rust, or corrode when exposed to rain or humidity.
Cost-Effective: While the upfront cost of plastic fences may be higher than some other materials, their long-term cost-effectiveness can be advantageous. They require minimal maintenance and do not need frequent replacements, saving you money over time.
Eco-Friendly Options: Some plastic fences are made from recycled materials, contributing to environmental sustainability by reducing the consumption of virgin resources and reducing waste.
Despite these advantages, it's important to consider the specific needs of your project, the appearance you desire, and the environmental impact of plastic before making a final decision on the type of fence to install.