Event vinyl fences, also known as temporary vinyl fences or portable vinyl fences, are designed to be durable and long-lasting, but their lifespan can vary depending on several factors. Generally, event vinyl fences are constructed using high-quality vinyl materials that are resistant to weathering, UV rays, and corrosion. This makes them durable and capable of withstanding outdoor conditions.
The typical lifespan of an event vinyl fence can range from 10 to 20 years or more with proper care and maintenance. However, it's important to note that event vinyl fences are designed for temporary or short-term use, such as for events, construction sites, or crowd control. They may not be as robust or long-lasting as permanent vinyl fences used in residential or commercial settings.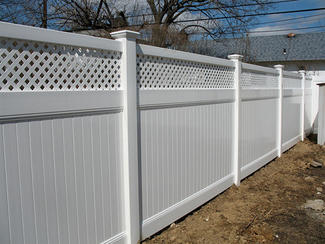 The actual durability and lifespan of an event vinyl fence will depend on various factors, including:
Installation quality: Proper installation is crucial for the longevity of any fence. Ensure that the fence is installed correctly, with secure post anchoring and proper alignment.
Maintenance: Regular maintenance can extend the lifespan of an event vinyl fence. This may involve cleaning the fence periodically, removing debris, and inspecting for any signs of damage or wear.
Exposure to elements: Event vinyl fences are designed to withstand outdoor conditions, but extreme weather conditions, such as heavy winds, storms, or prolonged exposure to direct sunlight, can potentially impact their durability over time.
Frequency of use: The more frequently an event vinyl fence is installed and taken down, the more wear and tear it may experience. Proper handling during assembly, disassembly, and storage can help minimize damage.
It's worth noting that event vinyl fences are not intended for permanent installation or long-term use. If you require a long-lasting fence for permanent purposes, it's recommended to consider a dedicated, high-quality vinyl fence designed specifically for that purpose.