Using an
electric fence
for livestock containment offers several benefits compared to traditional fences. Here are the main advantages:
Cost-effective: Electric fences are generally more affordable than traditional fences, especially when considering the cost of materials and installation. They require fewer physical materials like wood or metal, reducing upfront expenses.
Easy installation and portability: Electric fences are relatively easy to install and can be set up quickly, making them ideal for temporary or rotational grazing systems. Additionally, they can be easily moved and adapted to different grazing areas, providing flexibility in managing livestock.
Effective containment: Electric fences deliver a mild electric shock to animals when touched, creating a psychological barrier. Once livestock learn to associate the fence with an unpleasant sensation, they tend to avoid it, effectively containing them within the designated area.
Reduced maintenance: Traditional fences may require regular maintenance due to wear and tear from weather conditions and animal pressure. Electric fences, on the other hand, have fewer physical components that can break or deteriorate, leading to reduced maintenance efforts.
Lower environmental impact: Electric fences often require fewer natural resources to construct, making them a more environmentally friendly option. They don't require extensive excavation or the use of large amounts of wood or metal.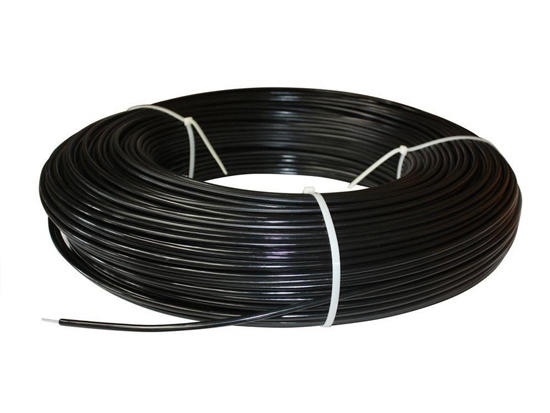 Improved safety: When properly installed and maintained, electric fences can be safer for livestock than some traditional fences. They are less likely to cause injury because they lack protruding sharp edges or barbed wire.
Pest deterrence: Electric fences can deter predators and pests, helping to protect livestock from external threats. For example, they can keep out wild animals that may attack or disturb the livestock.
Adaptability to various livestock types: Electric fences can be used for a wide range of livestock, from large animals like cattle and horses to smaller animals like sheep and goats. The fence's strength can be adjusted to suit the size and behavior of different animals.
Compliance with regulations: In some regions, electric fences may be permitted in areas where traditional fences are not allowed due to zoning or conservation regulations.
Despite these benefits, it's essential to use electric fences responsibly and provide proper training to the livestock to avoid undue stress or harm. Additionally, regular checks for functionality and keeping the fences free from vegetation are crucial to maintain their effectiveness.